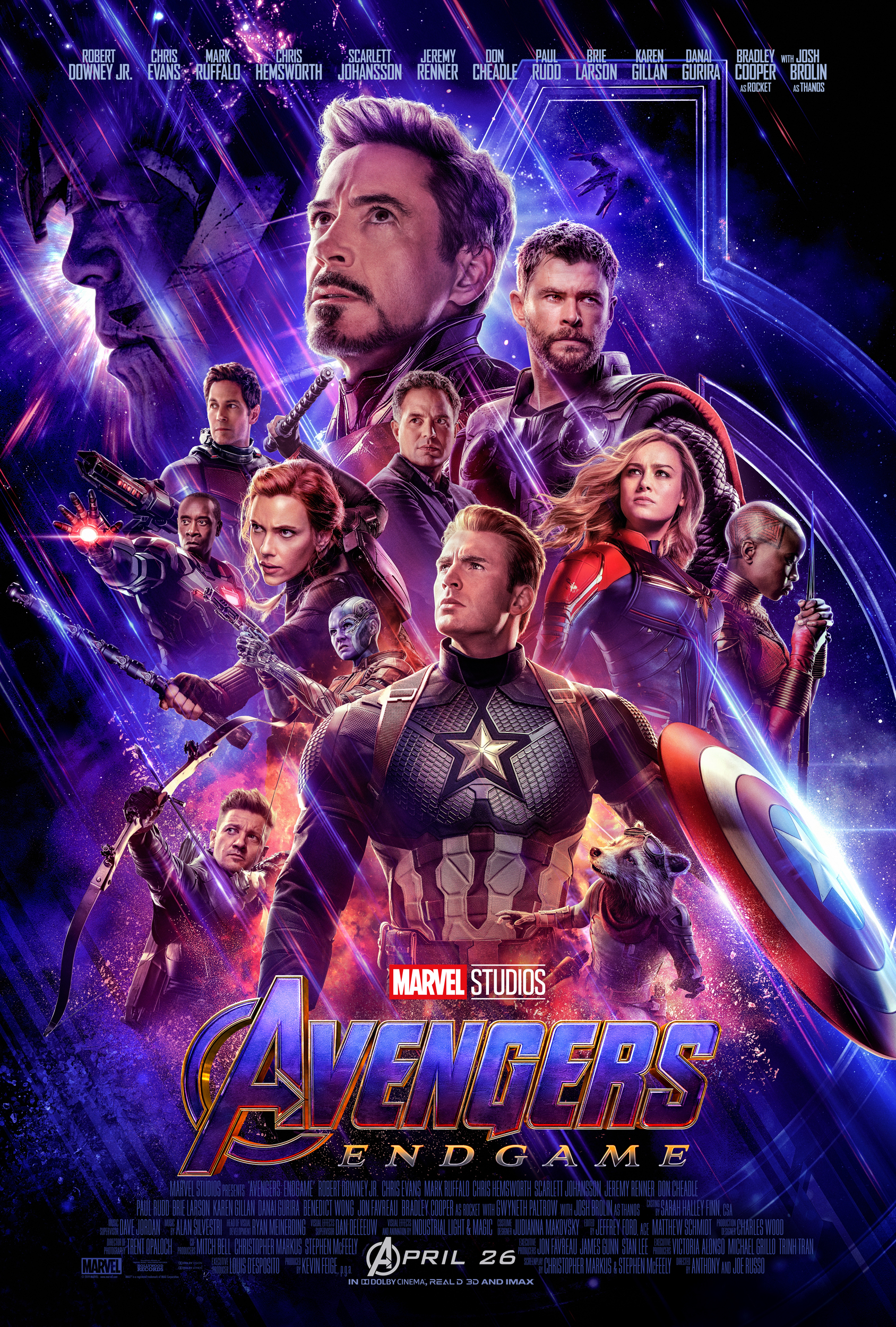 I promise, no spoilers.
But, it's perfect. 
Even before I owned too many Marvel graphic tees, and even prior to creating a secret Pinterest board of ALL Chris Evans, I've loved MCU. It's crazy to think that this is the close of a 10-year journey – for all of us, makers, creators, actors, and viewers.
While I felt fully prepared for last night, here are a few tips for those who still have Avengers: Endgame on their watch list. 
Restroom breaks. Meh, don't chance it. There are a couple of articles that give suggestions, but the only one worth taking is when Hulk is having a big meal – and it's just 30 min in. Reduce your water intake, drink slower, and sit through the 3 hours.
Whatever you do, don't leave the theater the last hour of the movie.
Be ready for all the feels. Like all of them. You know how they snap your pic at Disney in the rides? I wish they did that to capture emotions during Endgame. Happy. Sad. Shook. Excited. Laughing. Just be ready. I shed tears – and I'm not a crier.
Not caught up on your MCU? Get there. Especially Ant-Man & the Wasp, Avengers: Infinity War, Guardians of the Galaxy… just have a marathon while you're at it.

This article sums it up nicely, but I'd still add Ant-Man & the Wasp:
https://www.vox.com/ad/18280812/avengers-endgame-marvel-movies-to-watch-everything-to-know
Skip the popcorn. Skip the nachos. Maybe skip the soda? And skip the adult beverage too. The way they tie everything is just beautiful. So don't make that extra noise, you'll want to hear everything that's happening on the big screen. And, forget the tequila, you'll want to absorb it all.
Go ahead and pick another day to see the movie. Trust me, if you're a MCU fan, you'll want to see it again.
Lastly, #DontSpoilTheEndgame. Post that you love it. Receive some wrath if you actually say you dislike it. Just don't spoil it.
And a special thanks to Reeves & Audi Tampa for inviting us to view Avengers: Endgame – who knew a car could be so sexy?! #complimentary